We work with medical practices in efforts to build their businesses. With a decade and a half of experience, we have proven beyond a shadow of doubt, that what we do is very effective. So much so, that we offer a Money Back Guaranteed for our service.
We offer an effective pay-per-click (PPC) marketing strategy that will consistently bring your practice new patients – it's proven! PPC marketing, done right, can place your targeted advertisement at the top of a search results page. Every time your ad is clicked, it sends a potential patient who is actively seeking out your services, directly to your website. The more visits to your website, the more new patients you will gain. We hyperfocus on the three highest earning aesthetic services in your area (Bellafill, Coolsculpting, PDO Threads, etc.) that will result in an immediate increase in sales and profitability.
We accomplish this through having a deep understanding of your industry, the most effective key terms and metrics of the seasons in areas across the country. All this makes for a winning marketing strategy and one of the fastest marketing tools for return on your investment.
We will only represent one doctor per area.
No hidden fees, set-up costs or contract to start.
The above campaign went live in February, in April the doctor increased their monthly PPC ad spend by $1000. The numbers are the measurement of cycles, 3-5 cycles per patient. The result is roughly $10k per month in new patients, then increased another $10k, totaling $20k per month in new patients. Now consider, new patients typically purchase other services and more often refer friends.
*Illustration is for one service only.
STAT DM® Start-Up Package – $2,100/mth
Add-Ons :
Additional Google PPC Advertising – $1-4k/mth*
3 Additional Services – $500/mth
2nd Adwords Account – $500/mth
*base on your ability to grow, quantity of services and competition
Included :
3 geo-targeted services
$1k/mth for Google PPC advertising
Ad development, deployment and management
Monthly metric reporting
Billing for CoOp reimbursement
2 month trial period, 1 year contract
Information to improve performance
Risk Free :
There are multiple CoOps that cover these expenses. Some medical companies cover both the service and the advertising costs.
CoOps:
Bellafill/Suneva – 100% reimbursement of service and advertising expense
Coolsculpting/Zeltiq – 50% reimbursement of advertising expenses
Co2re/Syneron Candela– 100% reimbursement of both (when purchasing a new machine)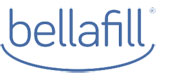 STAT Digital Media strategically uses Pay-Per-Click (PPC) to acquire new patients for your practice.
Many medical professionals have found or heard that PPC is not an effective marketing tool for their industry. However, with every client we represent we have not only proven that is a viable tool, it's also one of the most effective marketing tools there is to offer you.

The beauty of PPC is that you can simply turn up or down your advertising spend amount to accommodate your capacity to grow.

It's not the medium, it is simply the strategy that produces the success. With over 15 years experience, our strategy continues to be unrivaled.
Pay-Per-Click is a paid advertisement in search engines (Google, Yahoo, Bing) where it is placed at the top, bottom and rarely on the side of the search result. The ads we place are most often at the top of the search result.

Simply stated:
Your ad is in competition/auction with other advertisers where it's a blind bidding war to gain top placement of your advertisement. When a potential patient sees your ad and clicks on it, you pay for them to visit your site or simply call your office from the ad.
There are a few companies that offer PPC advertising: Google Adwords, Bing Ads, Yahoo's Gemini and YouTube all offer PPC ads. We have used all of these but Google Adwords has proven to be the most effective for this industry at this time.